Flash Game
Keep Your RX Safe!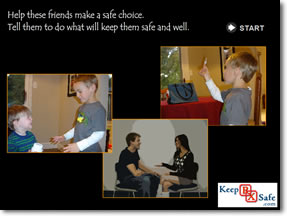 Help these friends make a safe choice.
Tell them to do what will keep them safe and well.


KeepRxSafe Boy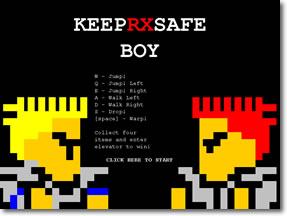 Collect four items and enter elevator to win!

Keyboard Settings
W - Jump
Q - Jump Left
E - Jump Right
A - Walk Left
D - Walk Right
S - Drop
[Spacekey] - Warp
---
Printable Materials
(in PDF format

)
Rx Hunt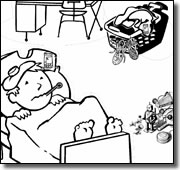 Jackson has been sick and was prescribed medicine from his doctor, which he has misplaced all over his room. His baby sister Emma is just learning how to walk and has been coming into Jackson's bedroom lately. This is very unsafe with all of Jackson's medicine lying around his room. Help Jackson find all of his medicine to make it safe for Emma to come into his room. (Hint: There are 9 medicine bottles)
(Answer Key)

Word Scramble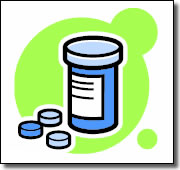 Unscramble the letters to find out what word or word phrase they make.
(Answer Key)
Pill Search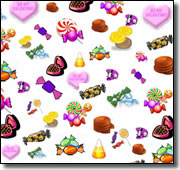 Some pills have become mixed in with the candy making it unsafe to eat. Help find all the runaway pills to make the candy safe again.
(Answer Key)
Medicine Cabinet Maze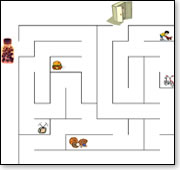 Can you make sure the medicine gets to the medicine cabinet? Try and avoid the distractions!


Word Find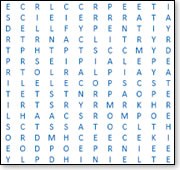 Find the hidden words. Then write a fun story using the word list about how you can help keep prescriptions safe in your home.